"Airly", a new water jet, helps air quality. In the watch "Garmin"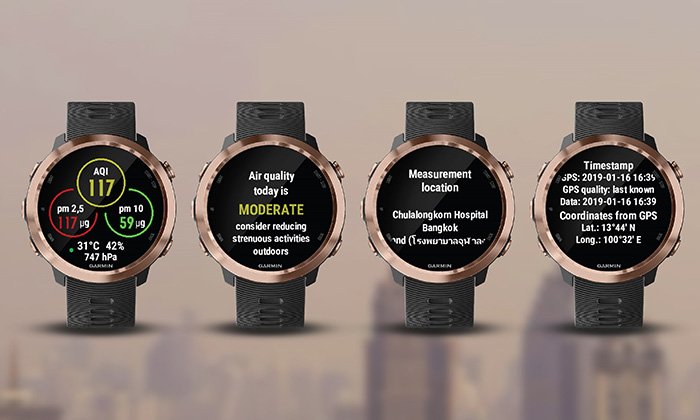 Garmin
Thailand has introduced a new Airly Widget for checking the quality of air.
Suitable for this period that has a lot of
PM 2.5
dust
and
pollution coming into Bangkok.
Mr. Kraipra Lueangutai, General Manager of GIS Co., Ltd., distributor of GARMIN products
in Thailand,
revealed that Thailand is in a state of extreme pollution both in Bangkok and its vicinity as well as in some provinces.
By detecting that PM 2.5 dust exceeds the standard, affecting health
GARMIN
Therefore, offering a jet called "Airly" to help check the AQI (Air Quality Index) air quality index directly through the Garmin watch.
For Airly, there are three features that tell the air quality in many areas.
Whether the air quality or
AQI (Air Quality Index)
affects your quality of life or not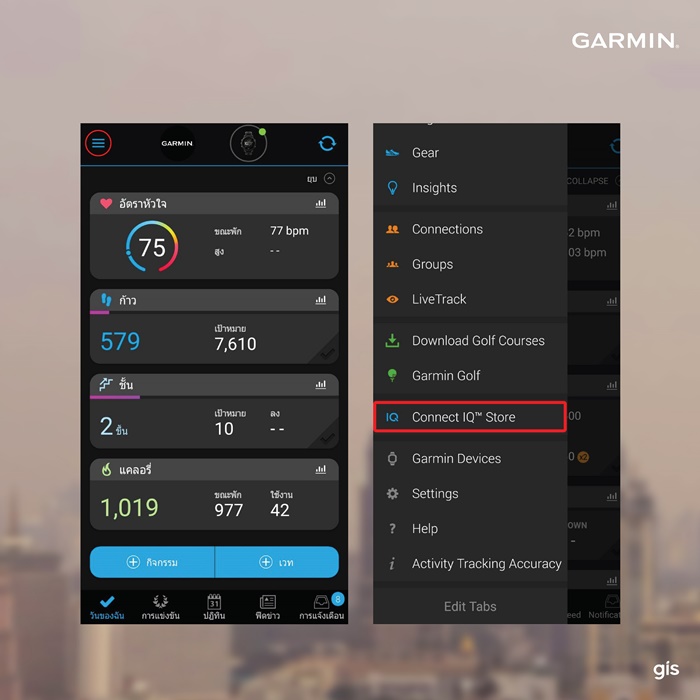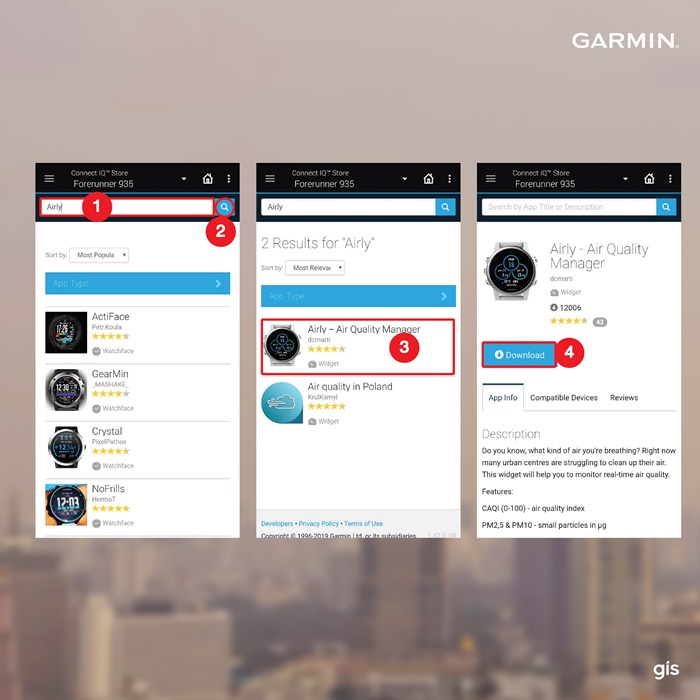 Such widgets can be installed via
the
Garmin Connect application that can support both iOS and Android applications. Download from the Connect IQ Store using the same ID and Password as Garmin Connect. Use by connecting Blue. Bluetooth and phone for quick and easy data retrieval via GARMIN watch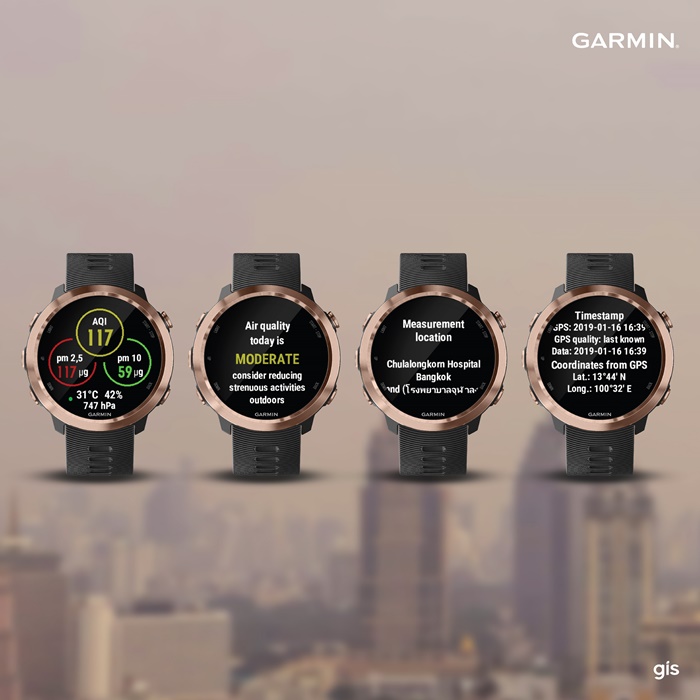 The Garmin watch that supports adding widgets via the Connect IQTM Store includes
vivoactive3 & vivoactive3 Music, Forerunner 235, Forerunner 645 & Forerunner 645 Music, Forerunner 735XT, Forerunner 935, fenix3 & fenix3 HR Series, fenix5 Series, fenix5 Plus Series, Decent Mk1 and
App
roach
S6
0
More details about GARMIN watches at the GARMIN dealer nationwide.
Details of Widget Airly can be viewed via
https://www.garminbygis.com/widget-airly